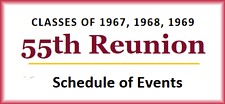 Click the box above, updated as of September 27. What's new? On Saturday afternoon, there'll be an open house at Shansi House, 58 East College Street, celebrating Shansi's efforts to connect Oberlin and Asia.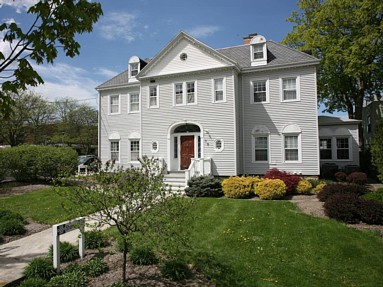 See below if you're not familiar with the Science Center, where Rooms A154 and A155 will host 55th Cluster Programs Saturday morning. They're near the large Dye Lecture Hall, the site for that afternoon's 55th Cluster Discussion about the State of the College with students, Trustees, and others.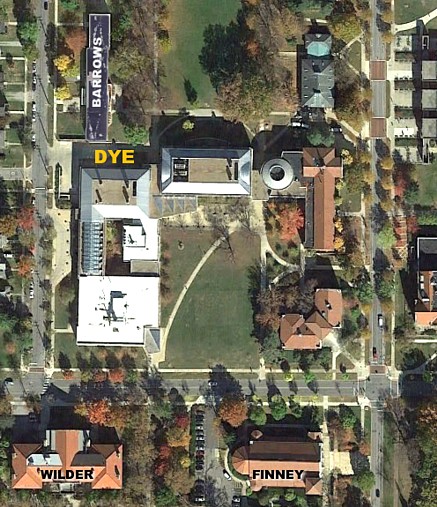 Click here for the revised schedule of complimentary shuttles between the hotels and the campus. This is not the same as the $25 shuttles between the airport and the campus; to reserve Airport Oberlin Shuttle rides, click here.
Ralph Shapira '68 has posted the following: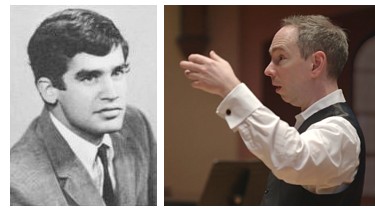 Friday night Musical Event — Soliciting Performers
At 9 PM on Friday, September 29th, our class will entertain one another in a Music Fest at the Cat In The Cream Coffee House, 180 W. Lorain St. (inside Hales Annex). I am in charge of organizing it.
I'm very excited that we will begin with a group sing of the moving choral piece "The Road Home" by Stephen Paulus. Everyone is welcome to join the chorus. It will be led by Professor Gregory Ristow of the Conservatory, who will bring a quartet of his current students to assist us. YouTube has the sheet music and several beautiful performances of the piece; the lyrics are shown below.
After the group sing, other classmates will be welcomed to sing, play or dance for us. I'm soliciting any and all of you to take a turn at the mic. As I said in my last posting: "Our group will doubtless include professional musicians, and it will be a special treat to hear from them. But rank amateurs are equally welcome and encouraged to give us a show. The only point is to have fun. I'm confident that each performer will be enthusiastically welcomed and applauded, whatever their skill level at our advanced age may prove to be."
So far we have but three volunteers: Rich Zitrin, Stephen Wagner and me. I hope there will be more. Please send me an email at ralphjshapira@gmail.com if you'd like to perform.
Accompaniment Available
Many of you who might otherwise enjoy performing at our cluster's musical event on 9/29 may have been discouraged by assuming you would have no band or instrumental accompaniment. I can solve that problem for you.
Using a free app called Moises, I (you) can download any song from ITunes (or its non-Apple equivalent) and break it into its constituent tracks, including vocal, guitar, piano, drums, etc. Then I (you) can suppress (for example) the vocal track, which enables me (you) to sing the song with its full musical accompaniment. You're in effect creating your own karaoke version of the song. That's the way I'm going to sing my songs at our event, playing the "karaoke" version from my Iphone through the venue's audio system using Bluetooth.
You needn't worry about doing this for yourself — I'm willing to do it for you. Just let me know what song you want to perform, and I will handle downloading it into Moises and playing it for you when you take the stage at the event. Unlike a real karaoke system, the lyrics won't be displayed, so you'll either have to print them out and bring them with you, or memorize them. But I recommend downloading the Moises app and the song yourself so you can practice. ITunes charges about a buck for a song, I assume likewise with its non-Apple equivalent. Hopefully this will entice more of you to perform!
"The Road Home" by Stephen Paulus
Tell me, where is the road
I can call my own
That I left, that I lost
So long ago?
All these years I have wandered
Oh, when will I know
There's a way, there's a road
That will lead me home
After wind, after rain
When the dark is done
As I wake from a dream
In the gold of day
Through the air there's a calling
From far away
There's a voice I can hear
That will lead me home
Rise up, follow me
Come away, is the call
With the love in your heart
As the only song
There is no such beauty
As where you belong
Rise up, follow me
I will lead you home