A Cluster Reunion can be whatever you make of it. One of our classmates attended the 2003 event and posted this report ...
... and also attended the 2008 event and posted this report.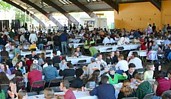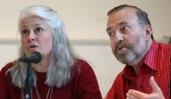 Our cluster's most recent reunion was in 2013, when 132 attendees posed on the steps of Severance Hall for the photos below.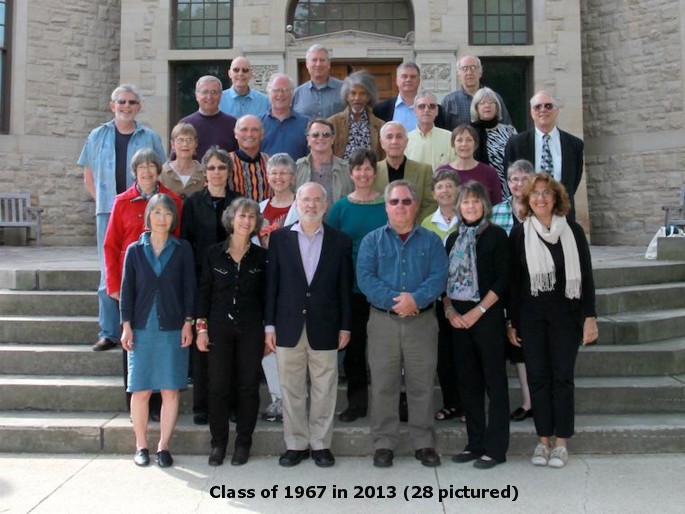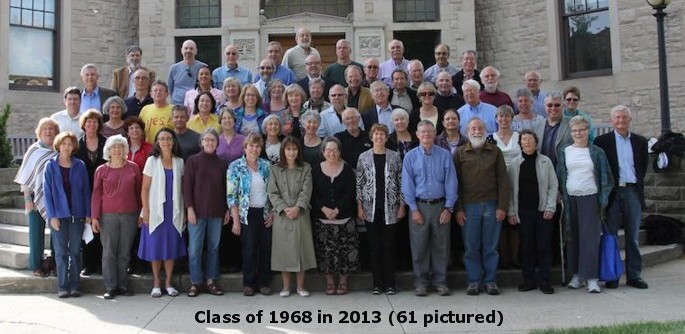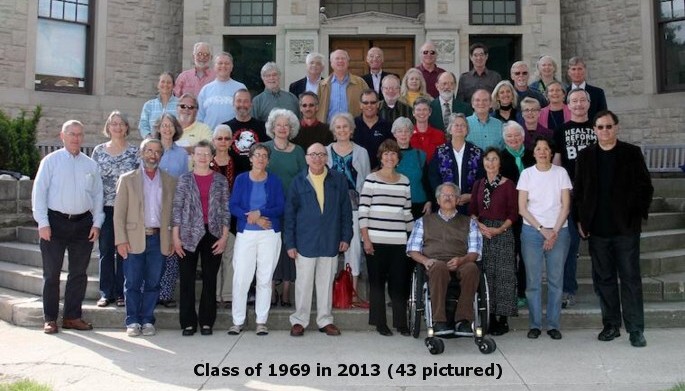 Below are additional scenes from 2013: the men's and women's breakfasts for our cluster, and the champagne luncheon and Multifaith Baccalaureate for everyone.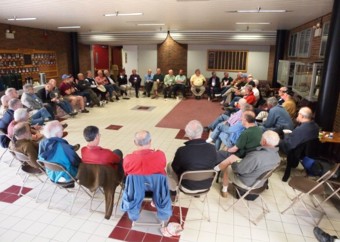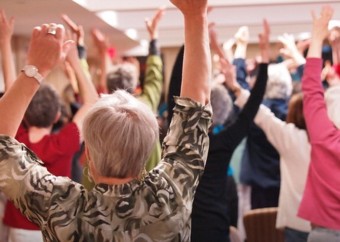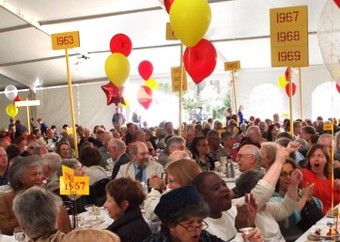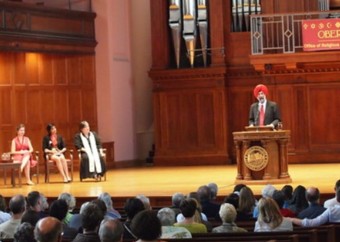 These are just a few of the hundreds of photos on Flickr from that four-day weekend in 2013.
FRI SAT SUN MON
---
Then, in 2017 through 2019, came the 50th reunions for our individual classes. The attendance was about 3½ times as large, averaging 157 registrants from each class.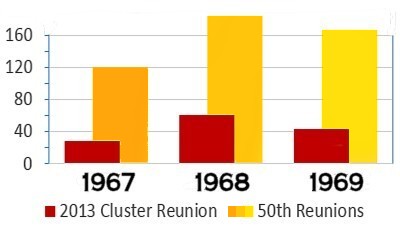 Below are some of the thousands of photos that the College posted from those three Commencement/Reunion Weekends. To see more, you can click on the individual days of the week.
May 19-22, 2017:
FRI SAT SUN MON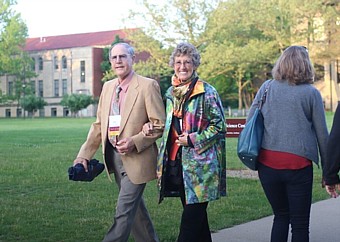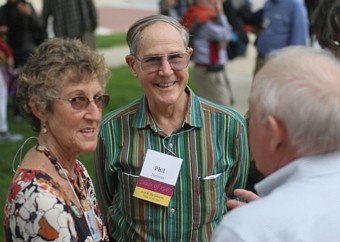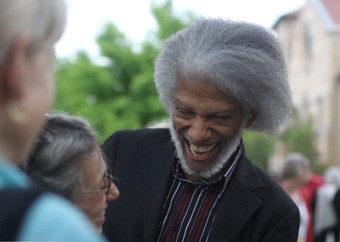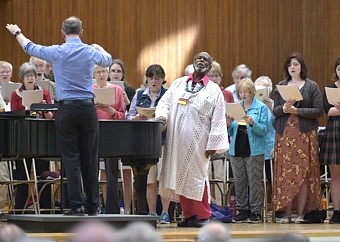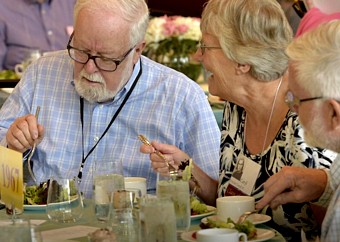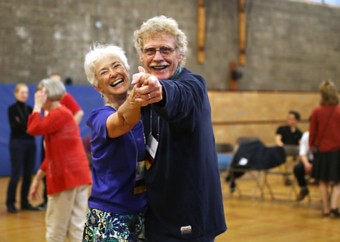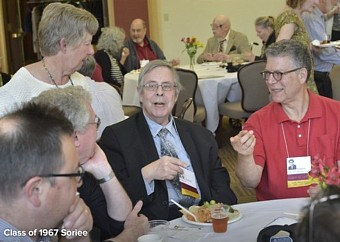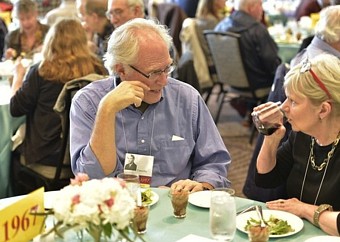 May 25-28, 2018:
FRI SAT SUN MON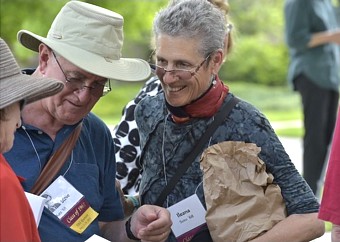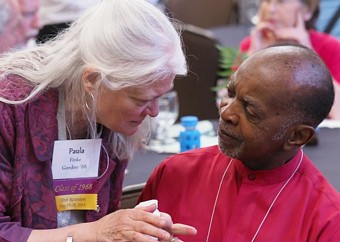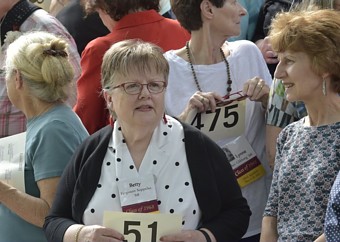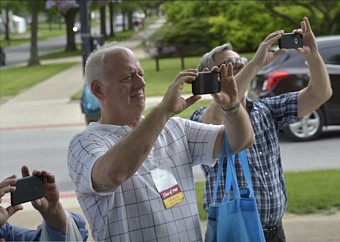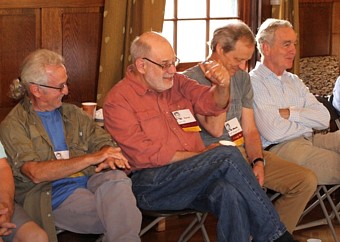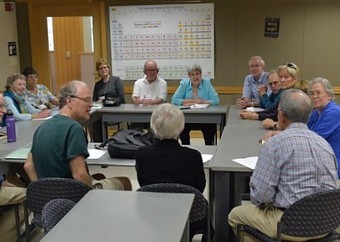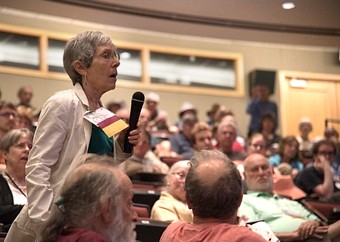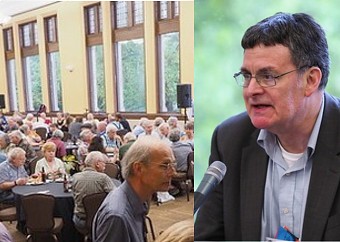 May 24-27, 2019:
FRI SAT SUN MON SCRAPBOOK