Here are some of the new publications by members of our cluster.
From Australia, Anne writes, "I've joined the long line (thanks, Amazon) of alums who've published books in retirement. The Surprise Birthday Cake is a children's book in verse. I wrote the verse and illustrated. John and I have two more in the works, and a website, friendlyforestbooks.com. It's been really fun, a great adventure, and I encourage everyone to take advantage of the creative possibilities that are suddenly available to all."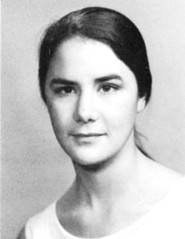 A note about Toni Oppenheimer, a French major from Oberlin's Class of 1966, has been posted to the Class of 1968 reunion website by Elizabeth Jaffer (Keys). "With all the talk about the movie Oppenheimer, I remembered that Toni Oppenheimer, his daughter, was at Oberlin while we were. I didn't know her but I knew of her. Here is a bit of biography about her sad life: https://ahf.nuclearmuseum.org/ahf/profile/toni-oppenheimer/ "
In the latest edition of Introduction to US Health Policy, Donald Barr reviews the structure of the American health care system and explores the various organizations and institutions that make the US health care system work—or fail to work.
Lee and a former wife were co-authors of a compilation of the Civil War letters and diary of "Captain Cook", Edwin Loosley of the 81st Illinois Volunteers. Besides his duties as a soldier, including at Vicksburg in 1863, Private Loosley was the cook for the regimental officers.
Yet another new book, Sports & Recreation at Oberlin College 1859-2002, is a comprehensive account of all the OC teams and recreational activities such as club teams and intramurals. (It's somewhat different from Lee's history of physical education that we mentioned down below.) This volume, just released, also traces the parallel expansion of the physical structures and playing fields. They were originally found in a variety of locations on and near the campus but are now gathered together at the north end of campus.
From Oberlin Alumni Magazine Spring 2023: "Katherine's husband, Jeffrey Fast '67, has taught English for 51 years and now teaches and coaches soccer and lacrosse at the Belmont Hill School in Massachusetts." Kat's website is here. After Oberlin, she relocated to Massachusetts. Her Casey Cavendish novels follow the same trajectory. The debut mystery, The Drinking Gourd, is set in Oberlin in the 1970s, specifically on the outskirts of town in a fictitious inn that's a former stop on the Underground Railroad. (What does the title mean? Pete Seeger explained half a century ago.) Then Casey ventures to New England in the second novel in the series, Church Street Under, which is being released in 2023.
Lee writes that A History of Physical Education and Athletics at Oberlin College "traces the roles Oberlin College has played in the development of the training of PE teachers, started by Delphine Hanna in the 1880s." It also discusses the role of athletics on a liberal arts campus. The book was written in collaboration with the late soccer All-American Fred Shults '54, who was an Oberlin professor and coach from 1960 to 1994.
Although he hasn't been back lately to visit, a former WOBC Station Director has heard the news: renovations to Wilder Hall have forced the campus radio station to relocate for the first time since 1964, leaving behind decades of memories. For an item on his website, Tom has quoted articles from student staffers about how WOBC Moves Upstairs. We'll be able to check out the new studio at our reunion.
Richard has been working on pianos and fortepianos all his life. Along with Fred Holmgren '70 (baroque trumpets), Michael Brinegar '71 (handmade cellos), and Gary Kvistad '71 (chimes tuned to ancient scales), Richard was part of a "Road to the Future" Zoom presentation on March 9, 2023, during which the four Conservatory alumni spoke about building and playing their own instruments. A recording of the program is available at this link.
Rebecca Kaiser Gibson (the author of the poetry collections Girl as Birch and Opinel) has turned to fiction for the first time with her debut novel, The Promise of a Normal Life. In 1967, the unnamed 18-year-old narrator travels to Israel. "She is mostly uneducated in Judaism, marking holidays with little context," Gibson says. "Nevertheless, she feels—distinctly and early in her life—a difference, as well as a longing for personal connection. Her tentative awareness of her growing appeal and yearning for recognition as a woman, like those bold ones she's read about in books, are challenged by reality, including a sexual assault onboard ship and an upbringing that taught her not to offer her version of things out loud." The novel flashes back to the narrator's childhood and takes us through her divorce in the 1980s. "As the Women's Movement filters down to her, its messages of empowerment and sexual freedom become entangled with an inclination to silence," says Gibson. "The conflict between the encouragement to 'speak truth to power' and the restrictions against doing so are more pervasive and subtle than we are led to believe. This book explores the elements that reinforce her natural inclination to silently witness, along with insights that are often revelatory." The Promise of a Normal Life explores the evolution of one person in context of culture and family––and how finding one's own voice can play out through desire, marriage, and divorce.
Retired veterinarian Dan Miller has added another report on his activities, this time from Nepal. As a volunteer with Farmers to Farmers, he visits countries around the world to offer his expertise about caring for the local cattle. He tells about his experiences in letters to his classmates. Previously Dan described his work in Timor-Leste, an island nation that's only a few decades old.
Tim's Think Better recently celebrated its tenth anniversary with an updated preface, as well as inclusion in McGraw Hill's "Business Classics" library. The book has been translated into 11 languages and is taught in business schools around the world. Gregg Fraley writes, "This is the best book I've ever read on the subject of creative and innovative thinking. I've read the experts and Hurson has set a new standard for accessibility, interest, and emotional connection to the topic."
William C. Carroll published his 10th book, Adapting Macbeth: A Cultural History (Bloomsbury/Arden). William retired in 2020 from Boston University, where he taught Shakespeare for 48 years, and he remains active in his field. His wife, Carol Beth Clark Carroll, retired from teaching several years earlier. They celebrated their 50th wedding anniversary in 2018, joined by Tom Tudor '67 and wife Fran '68. —from Oberlin Alumni Magazine Summer 2022
Curtis completed the second volume of his Becker trilogy, Squeezing the Flats. Set in 1988, it's a tangled love story that includes the intrigue of an attempted land grab for a casino. It follows The Point of the Pick: A Novel of the 20th Century. The third volume, The Past Rises, is in the works. —OAM
The Myth of Statistical Inference was published by Springer. "General readers will find here an interesting study with implications far beyond statistics," Michael says. "The development of statistical inference, to its present position of prominence in the social sciences, epitomizes a number of trends in Western intellectual history of the last three centuries." —OAM
Retired attorney Ralph Shapira has posted an autobiography, My Fortunate Life, on Oberlin's Class of 1968 reunion page. It includes growing up in the Western Pennsylvania Appalachians, joining a big Los Angeles law firm and rescuing a high school in a disadvantaged area, and multiple loves and marriages. We've reproduced the 19-chapter memoir in these PDF documents:

1-4 Early life through law school
5-6 Career and temporary wealth
7-13 Parents, new house, cheating
14-19 Fire, lifesaving, singing, family

Patricia reminds us, "Musicians may have publications that are not texts. For instance, my piano-a-due partner, Joe DiPiazza, and I have just lanuched our new YouTube Channel that features conversations about piano literature, pianism, and historical perspectives. Please see http://www.pianosoundings.com for the website and the link to our new channel."

"To say that Alpern's music is genre defying would be putting it mildly," wrotes Tom Haugen about Secular Rituals. "His diverse skills and inimitable approach to songwriting make every song here completely different from the rest, and as a whole it's a stunning and unforgettable listen." (Or, if you prefer to hum along, try something like "Send In The Clowns" from Frankenstein or "Mercy Mercy" from Skeleton. Matt Silver praises "the musical alchemy Alpern's employed to deconstruct familiar tunes and piece them back together so that they may rise again anew, transformed and, forgive me, alive!")
Update, May 13, 2023: Wayne's latest album Saxology is out —18 of his jazz arrangements with the New York Saxophone Quartet. You can listen to it on YouTube or Spotify.

In June on the Class of 1968 website, Dan wrote that we should take a broader view of current problems. Excerpts: "Climate change is just one of myriad issues about which the people of this nation (and many other nations) are irreconcilably divided. Our responses should include more that comes from the heart and less that comes from a need to defeat an opponent in an argument. A couple of years ago, in light of Trump's ridiculous claims that the 2020 presidential election was stolen, my impulse was not to join those who tried to prove them wrong. Rather, I wanted to try to understand WHY 35%-40% of the adult U.S. population would actually believe the big lie. I invite you to read my essay (18 type-written pages) at https://democracyforbeginners.weebly.com/essay.html." (Page 17: Their middle-class dreams were shattered, politicians made matters worse, so they put their faith in Trump. Some took up poisonous snakes automatic weapons.)

As a 12-year old boy, Sandy Preston loves reading about knights. Sandy is sent through a time warp to 17th century Spain and meets Don Quixote, who explains that a true knight errant must hold to his own beliefs and moral standards no matter what other people say. During many of the adventures originally described by Cervantes, Sandy adopts those principles. Thus ennobled, he finds the time warp has re-opened, allowing him to get home just before his Mom returns from work. She urges him to demonstrate this new standard through his schoolwork and through helping those in need. Barr says this book for young adult readers, Don Quixote and Me, is in a way his own story of a quixotic quest for a purposeful and meaningful life.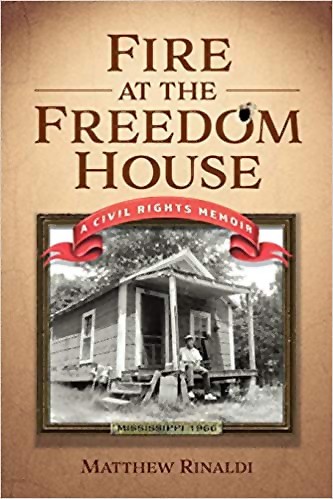 Matthew Rinaldi '69
Fire at the Freedom House begins with the trip by Oberlin students to Mississippi with OACR during winter break in 1966, which one reviewer calls "very relevant" to current-day issues. "The Black residents of small-town Mississippi, working at the direction of the Mississippi Freedom Democratic Party, overcame difficulties as they struggled with some white volunteers from the North to integrate businesses and do the work of voter registration."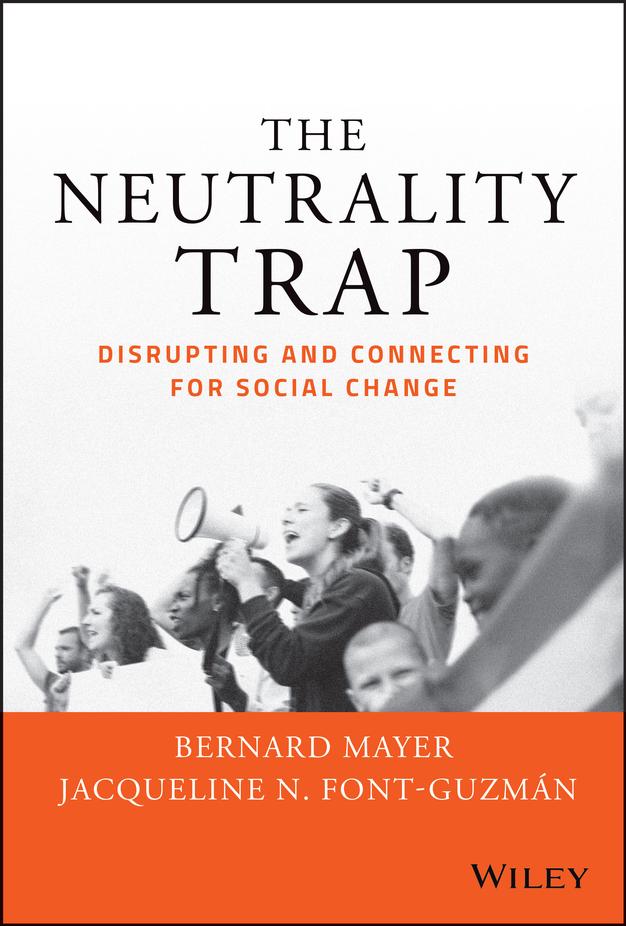 Bernard Mayer '68
Bernie writes, "Hi All. I wanted to share info about a book that I co-authored with Jackie Font-Guzmán. The Neutrality Trap: Disrupting and Connecting for Social Change addresses the often-fraught relationship between peacebuilding and dialogue processes and social movements. Among many stories from our work and lives that are included, several are from my Oberlin years. I would enjoy hearing thoughts from any of you who have the time and inclination to take a look."

Trial Lawyer: A Life Representing People Against Power is "replete with gripping, heartbreaking and inspiring stories," according to Professor Chad Williams of Brandeis University. "The institutional inequities of the legal system, especially as they relate to race and the treatment of Black people, are vividly laid bare, as are Zitrin's noble attempts to confront them." Erwin Chemerinsky of UC Berkeley says that Rich is "a great storyteller" who raises "profoundly important questions about the ethical duties of a lawyer and how to achieve justice. Zitrin gives a real sense of what it is to to practice law with passion and compassion." And even Doug Hardy '68 chimes in about the book: "It is a great combination of good writing, a powerful story, and a great deal of thoughtful commentary on race, class, and the criminal justice system."